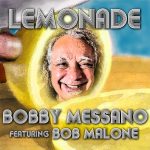 LEMONADE
"Splish splash.. pour me some of that lemonade. Legendary guitar monster Bobby Messano serves up a mighty tasty solution to your summer blues in his new music video, "Lemonade" as he jams and croons over a summery groove. A most-cool video." – 360 Magazine
"Bobby Messano is a blues-slinging guitarist and singer who knows his way around the back alleys of New Orleans' Decatur Street in the French Quarter and, most likely, some of the seedier spots on Nelson Street in Greenwood, Mississippi. He's one of those people who has to go where the action is so he can wash himself in the water. Co-producer JoeBaby Michaels stirred things to a boil and the end result is one of the most righteous roots albums of the year. Messano's voice can jump and jive with the best of them, but he can also turn on a dime and lay into a song like Stephen Stills' "Find the Cost of Freedom" and bring things to a stirring salvation. This is music to change the channel on the modern trickinations of our roiling times and, truly, let the good times roll. Turn it up." – Bill Bentley, Americana Highways
" Multiple Grammy Nominee Bobby Messano's new album, 'Lemonade' has it all! Bobby will 'slide' you thru Rock, Blues, and Funk originals, as well as an impassioned cover of 'Find The Cost Of Freedom' that will attest dramatically to why he is one of the best touring guitarists out there. Simply a 'Must Have' in any collection." – John 'blueshammer' Hammer, Blue Monday Monthly Tabloid
"Messano is a fine guitarist, using the wah wah a bit here and there. This is cool Bluesy and Jazzy Rock. The Stills' tune features Bobby's nice acoustic guitar work."
– Marc Bristol, Blue Suede News
"A good-time album … terrific hooks and solid arrangements, more old-school FM radio than straight-ahead blues. It is a fine slice of blues-infused rock 'n' roll, summertime music." – Donald Teplyske / Fervor Coulee Roots Music
"The album is delicious. From his "Junk Jam" and "It's Just The Money That's Missing" to "I'm Tired Of Writing The Blues" (the three highlights), Messano belts out these songs while going ferocious on electric lead guitar. He writes the kind of songs that linger between your ears long after the music stops." – Mike Greenblatt, Goldmine
"As the saying goes, "when you're handed lemons, make lemonade."  Bobby Messano not only took that challenge, but with Lemonade he ended up with liquid gold!  Messano has always been known as a world-class guitar slinger, but on "Lemonade" he demonstrates the depth and breadth of his heart and soul with his profoundly honest lyrics.  One of my top ten of 2019!" – Gregg Adams, OM / KRFC Fort Collins, CO
"Lemonade is Bobby at the pinnacle of his ability. He has truly taken the sweet and sour of his life and career and made something wonderful. The album has the same honesty, strong storytelling, and occasional wry humor that are his trademarks. His songwriting has never been better."  – Rhetta Akamatsu / Making A Scene
"The songs are inspired by the challenge of balancing personal relationships in the complicated and constantly shifting music industry. A candid album reflecting the hardship and struggle of a musician's life, Lemonade is a soulful contribution to Blues/Americana music collections, highly recommended."
– James Cox, Midwest Book & Music Review
"This is one of those times you pick up the digipak, look it over and go 'wow, another blues rock geezer paisan from Cleveland.'  Well, even if you think you've never heard of him, if you'd Google him, you'd see that you heard this award winner more times than you'd ever realize.  Billed as a contemporary blues ace, this cat is a dyed in the wool AOR player, recidivist division.  He's not trying to bring back the '70s here, he's trying to pull the '70s into this aging, nu millennium.  Call it what you want but this is smoking, old school rock with no dust on it.  Killer stuff."
– Chris Spector, Midwest Record Entertainment
". . . the right musicians to make a collection from the relaxed and summery climate but also capable, when necessary, of raising the volume and temperature. Messano is also confirmed as an excellent singer, author and narrator, whose tracks are not just vehicles to show off his guitar virtuosity but solid and well-built songs that, in the case of titles like the ballad 'A Thursday In June,' reach peaks of absolute excellence. The dialogues between his six strings and Malone's keyboards are the added value of a collection that shows off a beautiful sequence of original compositions before ending with a cover of 'Find The Cost Of Freedom' by Crosby, Stills, Nash & Young." – Paper Moon
"The album is what happens when the right songs meet the right musicians, led by the right, fearless leader. That leader, in this case, must be the album's co-producers, Bobby Messano and JoeBaby Michaels. Either they just got really lucky, or (as I suspect is the case) they know a whole lot about putting together the perfect musicians so that they sound like they are conversing, not just playing notes. Whatever the case may be, the result is a collection of songs that showcases Bobby Messano's gifts more than satisfactorily. He knows how to ignite a number with his expert guitar work, and he is only more impressive because of the strength of the songs themselves. Pay particular attention to "A Thursday in June."  It's a haunting song that could well speak to an entire movement these days.  Clearly, Bobby is not dealing with any lemons in this bunch. When he and featured keyboardist Bob Malone take turns, things intensify brilliantly. Lemonade is the perfect mid-summer release. Although it exudes a comfy, laidback quality, certain tracks definitely heat things up. There is a consistency throughout the tracks that will have you pressing the repeat. Even though it's album number nine, Bobby Messano is obviously just warming up.  – Greg Victor, Parcbench
"You'll feel the spirit, honesty and dedication that went info producing this record. Bobby's at the top of his game here. Everything in life is vibrations – and these are very good ones."  – Pat St. John / SiriusXM 
"Messano's songs showcase his pulsating guitar, contemporary blues vocals and quirky sense of humor. 'It's Just the Money That's Missing,' is a funky, sarcastic truism and bit of ear candy with which many, if not most, creatives can identify. The album gets 5 stars!" – Stacy Harris, Stacy's Music Row Report
INDUSTRY &  INSIDERS
"I've never had so much fun making a record. For three days we convened in the Louisiana bayou and made some funky magic happen on the fly. You can feel the good vibes on every track. I'm so happy I was able to be a part of this!"
– Blues artist /Keyboard player -Bob Malone
"Making Lemonade with Bobby and the Band at Dockside was the most fun I've ever had with my eyes open. Like so many of his more mature counterparts, Bobby who has always been an astonishing guitar player, is at the top of his game both writing and playing. His crazy range of guitar styles, from soft acoustic to burning rockin and especially screaming blues on Lucille make me smile every time I hear what he has done.  And Bobby is a killer songwriter." – Joebaby Michaels, co-producer
"Every artist thinks that the newest CD they put out is the best they've ever done," Messano says. "I will be accused yet again for that same take on the sweat and tears we put into our songs. LEMONADE was a project done almost under duress. And the results are deep, heartfelt, and well, full of panic."
– Bobby Messano"We are thrilled to be teaming up with Bobby Messano once again for his new album release. The Fishhead family is excited to share LEMONADE with the world
– Fishhead Records
(Lemonade single ) "That's a fun song.  Awesome slide playing and that chorus is quite catchy! " – ET Brown / SESAC
"Most of y'all know who Bobby Messano is. I was fortunate enough to tour with him many summers ago. He was my lead guitar player. One thing about Bobby that stood out to me the most what's his personality … you won't meet a nicer guy. Bobby is always filled with joy and he doesn't mind sharing it — lemme tell ya. When you're down and out you can count on Bobby to lift you up with that loud laugh of his. The day I hired Bobby he showed up at the rehearsal caring a guitar and amplifier. I thought to myself, "is this guy from the band Anthrax ?" I assumed he was going to be like every other guitarist in #Nashville who shows up at rehearsal with #charts and they still can't play half the song — but to my surprise Bobby didn't have any charts. Bobby plugged in and slung his guitar over his shoulder then turned to me and asked, "which song do you want to rehearse first?" Of course, I was dumbfounded but then I said, "we'll let's start with the first song of the set." (This is no joke and it's no lie) Bobby Messano played the first song and every song after that without missing a note. Not only that he sang background vocals on every song. Of course, that's expected from every musician but like I said it's unusual any musician shows up as prepared as Bobby Messano. It literally blew my mind. I asked my manager to politely cancel the other auditions that day told them I had found a great guitar player with a great attitude. "(Lemonade) This crazy song is the perfect example of Bobby Messano's personality LOL"
– Country Artist Jimmy Wayne
Bobby Messano – Love & Money –Review by Gary Eckhart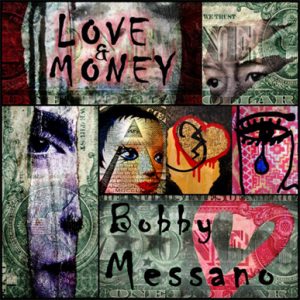 If the Blues were a baseball game, Bobby Messano would be hitting in the clean-up stop and playing shortstop, in other words Bobby Messano is a heavy hitter and has been for a long time. Just listing his accomplishments could take up this review. Eric Clapton has recorded his songs, he's been the musical director, played guitar for Steve Winwood and Lou Gramm and the list goes on and on.
I first met Bobby at Smokin' In Steele; a gem of a Blues Festival held in Owatonna, MN. Our editor in chief, John "Blueshammer" Hammer, is the musical director for that one and a big thank you to him for turning S.E Minnesota on to Bobby Messano. I had known about him for years but you know how it goes, it's impossible to have every LP ever made in your musical library. But I do believe that he who has the most music, when he dies, wins. And I am sure glad Bobby's a part of it.. a big part of it.
One of my favorite things in life is to listen to those hot handed guitar players light it up and Bobby plays a blow torch. Steve Jones, of the Crossroads Blues Society, mentions in his review how serious Bobby takes his music. I got a taste of that last month at The 16th Annual Blues Cafe Festival in Rothschild, WI. Besides a breathtaking performance by Bobby and his band (You just know the pros right from the first note), he announced the release date of "Love & Money". I immediately took Mr. Hammer aside and said I wanted to review it. Bobby caught wind of this and took me out to his car after his set and we listened to a few tracks. Serious.. he was serious with a smile on his face. This CD is an accumulation of years of hard work, turning into a diamond. I had a smile on my face from just getting to sit in a car with a legend like Bobby Messano and having him share his music with me. It was a thrill I will hold onto till it's time to check out; even then I think it's something I can still take with me. It was one of the best rides I ever had in a car and we didn't move a inch.
Tell you what I was moved by, besides the thrill of hanging with Bobby, was the CD I was going to get to review. I knew quite possibly, I would have a masterpiece on my hands. After listening to it on my headphones 3 times in a row and some songs, four, that was exactly what I had, Bobby's best effort yet, to date. And this cat has some good ones (All of them really). The first cut "April Showers" made me think of Minnesota. I know it says something different, but when you've got lyrics like "April Showers don't bring no flowers when the rain is mixed with snow" and you live in Minnesota, well, I'll just let you figure that out. "Love In Money" lays it on the line, in that it's what the world is all about for the most part, he's spot on about that. "Seasons" is one of the songs we listened to in the car and Bobby said that it was his finest works to date, as a songwriter. It certainly kept me strapped in..a four minutes plus; great song. "What I Got" I swear he wrote for me, no money, no car, no nothing, but he's got his music and he's got his friends and that makes him a rich man. I think Bobby was telling us it's not what you don't have but what you do have that counts. He's takes a Steve Winwood song and makes it his own; "Had To Cry Today". Cut # 7 "Boddentown" is an instrumental and one of my favorites. Just imagine, Bobby Messano with a dash of the Allman Brothers tossed in for good measure. The last track "Hard Road" I listened to 4 times, today. Like I said, I love to listen to Bobby Messano rip it up on his guitar and that is just what he does on this one.
I have a little file on ITunes reserved for songs that I listen to when I work out. I dropped it in it immediately. There was not a song on this CD I thought was average, every one grabbed my attention. It is a CD you will listen to from start to finish without skipping a song. You will want to hear it in it's entirety and often. Yes, some of the songs are a bit on the dark side, but really the message here is life is one big roller coaster ride. You have your high points and you have your valleys and you just have to try to enjoy the valleys when you're in them because it's part of life's ride; so baby hang on, you're going on one with Bobby Messano's "Love & Money". As all great musicians, Mr. Messano surrounds himself with some of the best in the business. Dave Hollingsworth on drums, Suavek Zaniesienko on bass, Megan Bilodeau on fiddle, Engineered and Mixed by Adam Taylor, Mastered by Wolf Mastering (Eric Wolf) and if you would like to book Bobby Messano, "Road Dawg Touring Company" (Doug Tackett). You should have no problem finding this CD anywhere, everybody's going to want one of these.
Bobby Messano
"Love and Money"
Review by Michael McKenna
Steel Notes Magazine
Blues Hall of Fame member, Bobby Messano, is a living legend who has achieved and done almost everything there is to do in the music business. He has played guitar on over 50 Major label and Indie albums and his creative works have been heard on everything from the MTV jingle to the Benny Mardones' smash hit "Into The Night". This legendary guitarist has played on songs by Clarence Clemmons, Franke & The Knockouts, Joe Lynn Turner and STARZ, and also produced the 60's act, "The Shadows of Knight" who recorded the hit, "Gloria". He has also played guitar for Steve Winwood, Lou Gramm and chart topping Country artists Jimmy Wayne, Rodney Atkins and Steve Holy. WOW! What a resume! His influences in rock, country and the blues genres are well known and respected worldwide.
On this effort he is accompanied by a very talented group of musicians that includes: Freddie Gasparini on keys, Suavek Zaniesienko on bass and Dave Hollingsworth on drums with Bobby, as always, on his signature guitar. Recorded at The Legendary Sound Emporium Studios in Nashville, Zoe Shoals in Salisbury Hills, NY and Fingers Flat Sound in Hewitt, NJ, this followup to the acclaimed CD, "Welcome To Deltaville", has everything and then some as Bobby has really outdid himself on his latest effort.
The 10-track CD opens with "April Showers", a bad-to-the-bone simplistic blues number that extols the ups and downs he experiences about not being able to please everyone all the time. NICE! The title track, "Love & Money" is a powerhouse jam that grabs you right from the door. His story about all the obsession involved with the almighty dollar and all the vices associated with it is way cool! The guitar work is banging! AWESOME! "Seasons" shows me more of the rock side of Bobby the way he opens this tune with a light side reminiscent of the retro songs from the 70's and then explodes into a guitar-driven rocker. ROCKING!
"What I Got" has that R&B funky overtone in the mold of the Commodores with that fat bottom and pulsating rhythms. I like the listing of what's he got and what he's not got! GROOVIN'! "Everything Is Gonna Be Alright" featuring Megan Bilodeau on fiddle comes at you with that down-home country sound. This track is tastefully flavored! COUNTRY COOL! "Had To Cry Today", the Stevie Winwood tune, sees Bobby exercising those pipes to the max as he reaches those lofty heights. The guitars are talking big time! WAY BACK MACHINE! "Boddentown" has that Latin Tex-Mex feel to it. The guitar pickin' is totally off the wall real! This instrumental would make a nice soundtrack addition for a motion picture or TV episode! MUY BIEN!
As we keep "Rollin' On", we are reminded of the great style of Eric Clapton as Bobby puts so much of his influences to work in this rockin' blues monster. The guitar solo rocks hard! KICK ASS! "My Failed Career" touches on some of the excesses that musicians indulge in and how the authentic Bobby Messano lived life while on the road. DEEP! The final track, "Hard Road" marries the best of Southern Rock and Rocking Blues into one kickin' high-energy, powerful track. Shades of ZZ Top! KILLER CUT!
This magnificent CD is a shining example of the best rockin'blues that's out there today. This IS Bobby Messano's BEST! WELL DONE! This CD is a MUST LISTEN!! I give this my highest rating – A STANDING OVATION!!
BLUES BYTES
I think I'm going to have a conversation with my friend Bobby Messano. On a day where we've given all of our money to pay our taxes and some of us are still looking for love, Bobby chooses to release his new disc, Love & Money. Bobby's done himself proud here and I'll make it a point to talk to him about release dates later, let's give it a spin.
Bobby opens with "April Showers" and some intricate finger picking provides the intro for our first cut. A pessimistic tune, Bobby is definitely writing some good stuff here. "How cold can it get…when you're trying your best…not to tell them to screw themselves….where did the happiness go…that I used to know….April showers…don't bring no flowers til the rain is mixed with snow." I'm not sure what's got my friend down but he's not pulling any punches telling us about it, that's for sure. Our tempo picks up for "Boddentown," and it's got a nice, light feel to it. A beautiful instrumental, I'm feeling like it's delivering the flowers that "April Showers" was missing and perhaps that's the reason for its placement in the sequencing of tunes on Love & Money.
A violin makes an appearance in the intro to our next cut, "Everything is Gonna Be Alright," and here I find Bobby contemplating his place in the universe. "I've been looking for blue skies to come…now the sun is finding me….everything is going to be alright…I see the flowers for the trees…everything is going to be alright…that's the only way I can go." Bobby's been down, but he's a fighter and he's making his way back. Next up is "Had to Cry Today," and Bobby's fretwork is making the statement here in a Peter Frampton sort of way. "Had to cry today….well, I saw the sign and I miss you now." Bobby was in a relationship that found the love in his life just wanting to be free and it's tearing him up. I can hear the agony in his playing and you feel for the pain that Bobby's sharing with us here in a classic blues-rock fashion.
"Hard Road" evolves from a guitar-driven intro to more of a hill country celebration as Bobby tells us about his journey home. "Walking up that hard road…trying to swim upstream…someone tell me where to go…the streets are so mean…high road high…low road low…just trying to get back home…on that hard road." The title cut, "Love & Money," is up next and here we find Bobby's woman is doing a good job of spending all that he has. "Amex, Visa…whatever it takes…got writer's cramp and it's easy to shake…the two things in the world you really need…are always taken away from me…the world goes around for love and money…we are all obsessed….with love and money." Bobby's right, more hearts have been broken and relationships shattered by fighting over the two things we really need, love and money.
Our next cut, "My Failed Career," starts off with a light snare intro as Bobby prepares to tell us his tale of woe. "I make a damn fine punching bag…you know the kind…women like to marry…I take the garbage out…and make a gourmet dinner…I'll even do the laundry…but when they find out what it's all about…no big, black limousines in the driveway…grab their Gucci bags and run for the hills…now they see it my way…welcome to my so called failed career…that's what makes this Blues boy real." I feel Bobby's pain here, but not every woman is in it for all the luxuries the world can offer. There are a few good meat and potatoes women in the world. Keep looking my friend.
"Rollin' On" is up next and here we find Bobby still wishing the world would look a tad bit brighter. "Another sleepless night…don't feel right…staring at the moon…can't lay in bed…gotta move ahead…gotta feel those horses running…there's only one way…I can roll…the blues don't feel the same…gas in the tank…I let it crank…I'm rollin on." Bobby slows the tempo down and I find that "Seasons" is a really nice interlude to what have been a couple of hard driving tunes. "Loneliness…leave me alone…happiness…is something I've known…the seasons change…and your heart becomes an island…rain does fall…dark clouds come…loneliness…just go away." Bobby's very reflective here but ultimately "Seasons" is a tune of optimism that life will get better and the seasons will change.
The life of a Bluesman isn't an easy one and Bobby expounds upon that sentiment in our final cut, "What I Got." "I got no money…I got no girl…I got no car…I got less curls…I got no house…I got no cat…but what I got, I can't live without…I got some music…to play for you…it's from the heart…so you know it's true…it's filled with soul…so come along….what I got…is this funky song…what I got…I got some love…it's in my heart…but I'll share it up…cause what I got…it keeps me strong."
Fortunately for us what Bobby Messano has is his music to share with us and honestly, that's enough. Love & Money is an excellent disc, release date aside, and it reminds me that it must be about time for Bobby to make his way back out here to Colorado to share his music with us. Bobby's one of the hardest working Bluesmen I know, so check out his website,bobbymessano.com, for his touring details and grab a copy of Love & Money while you're there. Bobby might not have much but what he's got is great music and the least we can do is share that knowledge with him.
AMERICAN BLUES SCENE http://www.americanbluesscene.com/2015/04/bobby-messanos-love-money-i-had-a-lot-to-write-about-its-my-therapy/
Bobby Messanoメs モLove & Moneyヤ モI had a lot to write aboutナitメs my therapy!ヤBY JOEL KINISONON APRIL 17, 2015POSTED IN: BLUES-ROCK, DETROIT BLUES, INTERNATIONAL BLUES
For this seasoned guitarist, singer, and songwriter it's hard to imagine the release of a new album so soon after the Grammy nominated and critically acclaimed Welcome to Deltaville album last year. This follows a year which saw Bobby Messano being inducted into the Blues Hall of Fame. To add to the commotion, the band hit the road in 2014 for an exhilarating 180 days to perform at 98 shows. That's why Bobby Messano's seventh solo album Love & Money,(release date April 15, 2015) is so special.
When asked the reason for the quick turnaround Messano said, "I was excited about using the touring band and I had a lot to write about…it's my therapy!" Obviously, he does have a lot to write about. Released less than a year after Welcome to Deltaville this is an astonishing turnaround. Unlike his other albums, this latest feat is with his touring band featuring Suavek Zaniesienko on bass, Freddie Gasparini on keyboards, and Dave Hollingsworth on drums. Produced by Geoff Wilbourn, Whit Lehnberg, Bobby Messano and Adam Taylor, the album is an inward look that takes the listener on a journey to the darker side of obsession, desire, greed, and financial and professional challenges. All that dreary writing leads us to conclude Bobby Messano was dealt a rotten hand. Be that as it may, everyone gets the blues and the best way for Messano to rid himself of the blues is to write and play the blues. He puts his soul into every song, nothing is ambiguous here, and all is transparent. Messano's songwriting is superb and leads us along the ups and downs in the life of the hardest working blues bands today. The road is a test of patience and endurance, however we find redemption through hope and reflection. Ultimately, in the case of Bobby Messano, he accepts the reprise as a "real blues boy."
With the exception of Messano's masterful rendition of "Had to Cry Today," a Steve Winwood and Blind Faith classic, all the songs are original. Notable tracks include the opener, "April Showers," co-written by long-time friend and band member Freddie Gasparini. It is a very bluesy song that sets the tone for the album with verses rolling off Messano's raspy vocals sandwiched between bursts of electric riddled choruses. The albums title track "Love & Money" co-written by David Michael Rose is a fast paced swing, featuring a superb guitar solo with great rhythm tracks by the band. "Everything Is Gonna Be Alright," also co-written by Freddie Gasparini, is a smooth flowing ballad with a great fiddle intro by Megan Bilodeau. Each of these tracks, as well as the rest of the album, are written with considerable skill and sensitivity.
Love & Money is a must have album for any collection! A superb piece of songwriting! A good mixture of music from bluesy improvisations all the way to Messana's signature electrifying blues-rock. Buy it! While you're at it, make plans to see Bobby Messano live this summer!
Author's note: The release date of Love & Money coincides with the passing of Bobby Messano's father, Albert Francis Messano. The album is dedicated to his Dad.
http://www.makingascene.org/bobby-messano-just-keeps-getting-better-love-money/
It's exciting news that Bobby Messano is coming to Darwin's Saturday for a CD release party for his new "Love and Money!" Here is the review I wrote for the CD:
Bobby Messano lives on the road. Music is the one constant in what can be best descried as a turbulent life. He's been playing for decades and even did a stint as Steve Winwood's guitar player and music director. He is an amazing guitar player and a passionate and powerful vocalist. With every album he puts out, I think Bobby has reached his peak this time. But no! And now he has done it again. Just when you think Bobby Messano can't improve on the magnificent Welcome to Deltaville he does with the excellent Love & Money.
Bobby has been through an inordinate amount of strife in the last few years and he has ebcountered some very dark days. Like the best artists, he deals with these emotions with honesty, pouring his soul into the songs.. But don't be expecting dirges here. He marries his darkest lyrics, as on the opening tune "April Showers," with driving guitar and a perfect blend of rock and blues. It certainly does not hurt that he is backed up by what is undoubtedly the strongest and best group he has ever recorded and toured with. Suavek Zaniesienko on bass, Freddie Gasparini on keyboards and Dave Hollingsworth on drums simply create a perfect storm here…
The title track,, "Love and Money," decries the twin obsessions that cause so much trouble in the world, but does not fail to offer hope. In fact, no matter how dark things get, Bobby's music never loses hope and, most often, a wry humor lurking somewhere about. That hope and humor is evident in "What I Got," in which Bobby explains exactly what he does and doesn't have. The funky interplay between Bobby's guitar and Freddie's organ really enhance this song as well as "Welcome To My Failed Career," which contrasts glitter and glitz with real, authentic musicianship.
As an example of how Messano continues to add variety to his sound, "Everything Is Gonna Be Alright" adds fiddles and a country tinge like the best Southern rock of the '70s. Not bad for a Wisconsin native! He follows it up with a blast from his own past, with a fantastic cover of Winwood's "Had to Cry Today," which just happens to fit perfectly with the theme of the album.
To summarize: You will not find a better blues-rock album anywhere than "Love and Money." Bobby Messano and his band continue to amaze and entertain as well as anyone in the business. Get it now!
Better yet, if you are in the Atlanta area come out and get your copy at Darwin's on Saturday and hear how fantastic Bobby and the band are live!
APRIL 18 EXAMINER
"It's good to be back at Darwin's,ᅠone of our favorite places on the planet," says Bobby Messano.Messano inhabits his music. In a prime example he stands at the microphone, eyes closed, head thrown back, he makes the guitar sing through "Sleepwalk," my all-time favorite version of that Santos and Johnny tune. When I hear it in my head, which I often do, it is Bobby's live versino that I hear. His band, Suavek Zaniesienko on bass, Freddie Gasparini on keyboards, and Dave Hollingsworth on drums, also sail through the song, totally engrossed. With the final notes, the packed house erupts into applause and yells of approval. This is what it is like to see Bobby Messano and his band perform.And it is that way for every song. Messano gives 100 percent, no matter what, and the band keeps right up with him. As much as I love the young players, there is a special quality to the ones who have poured out their lives on the road and the stage, who have made their music the center of their existence for a lot of years. In Bobby's case, he has been through some tough years of personal loss and difficulties lately, and that is reflected in the lyrics to some of the new songs and the emotion that comes through when he sings about "a bitch who wants some money" or about how "April showers don't bring no flowers when the rain is mixed with snow," from his new, excellent CD, Love and Money.Despite of that, the mood tonight is very positive. "Lot of good things are happening. The fog is lifting," Bobby tells me before the show starts and it's good to hear and to sense from the stage. The show is high-energy, mostly original music with a few exceptions like the blistering version of Steve Winwood's "Had to Cry Today." Everybody is in the groove and everybody is having a great time.
Unfortunately as happy as my mind is my body is still weak and my back is on fire so I have to leave about 2 hours into the show. But that two hours will remain happily in my memory until the next time Bobby comes around again. It can never be too soon. In the meantime, we have Love and Money to enjoy.
BLUES BLAST MAGAZINE
10 tracks
Deltaville is a small town in Virginia, situated on the Chesapeake Bay. It is an almost surreal spot, with boats floating on the waters of the bay, sea shore styled homes, and small inns and restaurants ready to serve both locals and the occasional weary traveler looking for respite. It is an idyllic setting, a place to come to, get absorbed into, relax and enjoy. And so, too, is this new album from Bobby Messano. It is a blues and rocking locale where the listener can park themselves, absorb the wondrously fresh sounds and revel in interesting songs offered up that are both new and old.Joining Messano on this endeavor is his ever-staunch and steady band mate Steve Geller on bass. Geller is a rock solid bass player who is intense yet subtle, a man who you sometimes don't notice that he's there but if he were not things would quickly go askance. On drums is Mel Watts from the Little River Band, another backline specialist whose approach is professional and top notch. That is the core of Messano and his band: he and Steve and Mel, one of several drummers who support Bobby in his travels. They alone are formidable and exciting, but adding so much to the mix here is Deanna Bogart. Her sax and keyboard work along with some vocals are stellar and make this a richer and lusher sounding CD overall. Ivan Neville also appears on B-3 and clavinette as does Tracy Nelson on a duet and backing vocals. What a superb cast of characters!
Messano begins the set with a gutsy version of Otis Rush's "All You Love I Miss Lovin'". His guitar really stings and Bogart's sax wails like a banshee as he and the band set the stage for a great set of tunes. I've seen Bobby open recent shows with this cut, but the addition of Bogart is exceptional and the overall mix is superb. Up second is "The Invisible Man," where Messano's sings of the hidden hell of being visibly seen yet remain unnoticed. It is a mid tempo, driving rock tune with huge guitar and organ lines that solidify the cut. One can almost feel the strings bend on Messano's guitar here. He transitions into the title cut, a ballad that Messano floats vocally through with backing vocals echoing the welcome to the near-mystical place of Deltaville. The song drifts with purpose over waves of comforting sounds and builds to a big finish with a nice slide backing the vocals.
Messano follows with the bouncy reggae and calypso sounding "That's the Way of the World." The keyboards add all sorts of levels of support, but it is Bogart's sax that dirties things up nicely. Messano and she go back and forth a bit on guitar and sax and the gang background vocals just exude musicians having a good time together. "My Crazy Dreams" is a slow, bluesy number where Messano laments about all the things that have happened in life and how we must go to a safer place on occasion to escape with those crazy dreams that never let you down. Messano offers up a poignant guitar solo and the piano fills in sweetly. In "I Ain't Got Diddley" Bobby pays a little homage with a driving Bo Diddley beat as he tells his former love just what the title says. The band sneaks into the cover "The Way You Do the Things You Do" as Bogart gently tinkles out a little intro and then Messano sticks it in your face as he swings through this classic with great aplomb. Bogart's dubs in as a horn section and the song just rollicks and rolls along coolly. Messano testifies to us on his guitar as we get schooled by this master, and then Bogart changes keys and gives us another nice solo on sax to add to the charm.
The last of the original cuts is "Lonely Town," a jived up and swinging tune where Watts' percussion work adds so much subtlety and Bogart haunts us on the sax. Messano sings and plays poignantly and shows us he is also a superb songwriter with this and his other original songs. Santo and Johnny's "Sleepwalk" is offered up next as Messano breathes life into this old classic. Bogart on piano adds richness and depth, but the star of the show is Messano's fretwork. What a show he puts on here along with the rest of band, making it sound larger than life. Messano builds up and attacks the strings of his guitar and leaves us breathless, they takes it back down a few notches to allow us to recover. Outstanding stuff, but then Messano really gives us a treat with the Traffic cover. Bobby pays tribute to the man he traveled with and covers this Winwood number as few, if any, could. "The Low Spark of High Heeled Boys" (as those of you in Bobby's age group and mine who love music from our youth know very well) is from the Traffic album of the same name. Stevie Winwood wrote and played this song with his band Traffic and made it a unique remembrance from our teens, showing brilliance and musicianship at levels we were in awe of then and remain in awe of today. Messano delivers this to us with power and depth, transitioning from one part to another seamlessly. Bogart on sax and keys is other-worldly; she delivers a unique and wonderful performance. Messano's vocals can get up there like Winwood could and sells this to us. The up and down of emotions is amazing. Messano builds it up, Bogart takes us down and the team of musicians goes back and forth with this in a cacophony of musical emotions. Gellar's bass is sublime and primal, adding continuity and flow to this superb cover; he is a really deep monster here. Jazz, rock, blues and whatever else is mixed in there blend to make this final cut a song to remember!
This is easily Messano's best effort to date. His last CD was super and he's raised the bar even higher with this album. Go look for the CD with the take-off of the old John Mayall and the Bluesbreakers album cover with Eric Clapton, buy it, spin it and relish it- you will not go wrong. I most highly recommend this!.
Reviewer Steve Jones is president of the Crossroads Blues Society and is a long standing blues lover. He is a retired Navy commander who served his entire career in nuclear submarines.
Bobby Messano's "Welcome to Deltaville" Will Move You
AMERICAN BLUES SCENE
– SEPTEMBER 22, 2013POSTED IN: ALBUM REVIEWS, BLUES-ROCK, DETROIT BLUES, MEMPHIS BLUES, REVIEWS, SOUL BLUES, SWING BLUES
Bobby Messano has been playing the blues a long time, and he is an amazing guitarist. Ask anyone in the know, and they will probably tell you that he is "the greatest guitarist you never heard of." He has recorded with a great many artists including Clarence Clemmons, and toured with Steve Winwood for a time.Welcome To Deltaville (with Denna Bogart), is Messano's latest effort, issued by The Prince Frog Record Company. At just a hair under 60 minutes, this album is like a well stocked pantry that we have been raiding since it arrived. Personnel on the album are Bobby Messano – guitars and lead vocals, and Denna Bogart on sax, piano, Wurlitzer, Fender Rhodes, and vocals. Also joining the party here are Steve Gellar on bass, and Mel Watts on drums and percussion. The incomparable Ivan Neille plays Hammond B-3 and clavinette, while Tracy Nelson sings background and duet vocals. Production values are solid, and the sound is clear, crisp, and has a lot of depth.
There is a lot here that is easy to love. Really, there isn't a so-so cut the whole way through. Denna Bogart's sax playing is wonderful, and adds color wherever she plays. Ivan Neville's keyboarding is right on the money, like a blanket of soulful joy to wrap yourself up in. Gellar and Watts are a killer rhythm section! They never over-reach, and everything is kept moving along just the way it should be. Messano's playing is never boring, and he doesn't showboat. That's not to say that he can't; instead, he just plays and lets the music speak. His Wah-fueled, bluesy sound, is expressive, with dynamite tone, and all the while there is never a note that shouldn't be there.
Standout tracks include the opener, Otis Rush's "All Your Love," with its delightfully slow, bluesy, Memphis soul sound, and "That's The Way of The World," with its swinging reggae beat, and superb sax lines. Messano plays a sweet solo here too! "The Way You Do The Things You Do" also has that Memphis soul vibe to it, and Messano gives us a brilliant solo. "Lonely Town" and "The Low Spark of High Heel Boys" are masterful jazz gems! In fact, these are so well played, they would have fans at The Village Vanguard and Smalls in tears. Absolutely stunning.
This album is fantastic. Do not pass go. Do not collect $200. Buy it now.
Blog Critics.Com Music Review: Bobby Messano with Deanna Bogart – 'Welcome to Deltaville'
Rhetta Akamatsu | Wednesday, July 1
Bobby Messano is an eight-time Grammy nominee and a member of the Blues Music Hall of Fame. He also makes some of the consistently best recordings in contemporary blues and blues rock. OnWelcome to Deltaville, he and long-time band member Steve Geller and the rest of the band members do their usual awesome job, but the CD is really taken to a higher level by the addition of some great guest musicians. While Deanna Bogart's sax adds a whole new, smooth, and jazzy touch to the music, the background vocals provided by her and Tracy Nelson are an added bonus. And, Ivan Neville is on keyboards—it never hurts to have a Neville on a recording.
All of this celebrity help would not make a great recording, however, if Messano and his band were not already so good, and if the material was not so enjoyable. Whether it's the covers or the originals, every song is a winner.
The title song, "Welcome to Deltaville," sets the mood, with its lyrics about a peaceful place where we all can go, and even though some of the original songs are about loneliness and loss, the overall mood still feels optimistic.
For instance, "That's the Way of the World" reflects resignation at the unfairness of the world these days, yet is lightened by the reggae-tinged beat. "My Crazy Dreams" is a slow blues about how no matter what happens, dreams can see you through, with superb guitar from Messano."The Invisible Man," with tasty sax from Bogart, continues the world-weary theme, yet manages, like all of these songs, to completely avoid sounding self-pitying or whining. This is just Messano facing the truth in matter of fact fashion, and in the best tradition of blues, turning it into great music.
"I Ain't Got Diddley" is a clever tune which also features Bogart and which incorporates that classic Bo Diddley beat, as Messano explains to the subject of the song that he "ain't got Diddley" for her. "Lonely Town" then slows the tempo for a heartfelt song about a place we've all been at some time or another.
This brings us to the cover songs. The CD actually begins with Otis Rush's "All Your Lovin'," with great guitar and powerful vocals, but the second cover, of The Temptations' "The Way You Do the Things You Do," is even better. The combination of Messano's guitar and Bogart's sax turns this into something magical
Having seen Messano perform live a number of times, this reviewer can testify that "Sleepwalk" is always a crowd-pleaser, and it is wonderful to finally see it on a CD. The Santo and Johnny instrumental has never sounded better than it does here and especially shows off Messano's guitar skills.
The CD ends with a long, jazzy version of "The Low Spark of High-Heeled Boys," which allows everyone to stretch out and show their stuff, although Bogart's sax definitely steals the show for me. Be sure to listen all the way to the end,
With every new release from Bobby Messano, the sound quality gets better and better. This one is technically the best yet. Add that to the quality material, vocals, and extraordinary musicianship, and this CD gets the highest possible recommendation. It will be loved by fans of Clapton. Winwood, and modern blues in general.
Posted by aycliffevillage June 26, 2013Bobby Messano with Deanna Bogart
Welcome To DeltavilleI love the cover concept but the album isn't just another tribute to Mayall, Clapton & The Bluesbreakers, (despite beginning with a great version of Otis Rush's All Your Love), this is a modern blues album which stands on the merits of great songs and superb playing. Invisible Man could easily have been written by Clapton get the song to him immediately! A languid, laid back beat, tasty slide (with a nod to a well known song) and great vocals bid us Welcome To Deltaville A peaceful spot where we all should be yes please! real or imaginary! The Way Of The World" is a reggae tinged tale of resignation at the way things are in the world these days great singalong backing vocals means we can all share our feelings at the way things are! My Crazy Dreams is a slow blues which, lyrically, many of us can empathise with. A very tasty guitar solo from Bobby is a highlight of this track. In fact the guitar playing across the whole album is superb tasteful and understated. The guitar sound across the whole album is firmly rooted in the blues I'd love to have access to those amps and guitars! As the title suggest I Ain't Got Diddley features the well known riff made famous by Bo and played by garage bands around the world, Here Bobby tells the protaganist of the song, in no uncertain terms, that he ain't got Diddley for her! There's a hint, before a short blistering solo, of some JamBand sensibilities at play more on that later.The second cover on the album, The Way You Do The Things You Do is one of my favourite songs written by Smokey Robinson and I've always loved the live versions played by Jerry Garcia. Here Bobby & the band stay true to the feeling of the original version by The Temptations, but add their own swing and great touches to the track. Again, Bobby's guitar solos are exemplary, and bandmate Deanna Bogart swings a superb sax solo and duets with Bobby's guitar as the track finishes. I bet this tune swings when it is played live! Lonely Town slows things down after the whirlwind of the previous track a slowly swinging cool blues number telling a tale that will resonate with many men of a certain age. Sleepwalk is a guitar instrumental that guitar players of a certain age will all have tried to play. Bobby plays the heck out of it here with an emotional, lyrical ending solo built around the famous melody of this Santo & Johnny tune. Again the guitar sound is tremendous kudos to Geoff "The Guitar Sound God€" Wilbourn. The album finishes with a storming extended version of Traffic's "Low Spark of High Heeled Boys" a song beloved by many jamband fans and bands alike. Here, Deanna's sax plays an integral role in the song. In fact the whole band stretch out . I bet this is a live favourite! (Don't miss the last minute of the track , if you know what it means please let me know!) So Welcome To Deltaville" is an album that deserves a place in the collection of any blues fan, the original songs are simply excellent and deserve to be heard far and wide.The covers are sympathetic interpretations of the originals, yet reflect the "Bobby Messano" sound, so fit in completely on this album. The musicianship is faultless.In fact the only questions I have: When can I get to see this band play live? And can I bring my axe and sit in too? (This will be Album Of The Week on The Blues Show on BishopFM on Sunday June 30th 6-9pm UK time.)
Review: Bobby Messano at Darwin's Burgers, Marietta January 27, 2012
January 28th, 2012 by Rhetta Akamatsu I'm just going to come right out and say it. I don't believe you can see a better show than Bobby Messano's. You can see a bigger show, with more special effects, but I don't believe you can see a better show musically, and I'm not just talking about blues or blues-rock. Bobby is a seasoned profressional, and he's played with some of the best in the business. His CD, That's Why I Don't Sing the Blues, was my favorite CD of 2011 and nothing has challenged it in 2012 so far. Right now, he's at the top of the American Blues Scene chart. And last night he and his bassist, Steve Geller, and drummer Mike Williams, in the words of owner Ernie Ladato, "raised the roof off of Darwin's!"
Last time I saw Bobby, the crowd was woefully thin, and he still played as though the room was packed, for hours. This time, the room WAS packed, and the crowd was enthusiastic and that is the way it should be. Not a person there would be surprised to find out that Bobby has been nominated for a Grammy in the first round of nominations eight times, including nods for Live in Madison and That's Why I Don't Sing the Blues.
For the 2 hours we were there, Bobby sang and told stories and just generally entertained. The crowd was delighted with every song, from originals to covers. The interaction between Bobby and Steve (who had a fantastic bass guitar with flourescent strings, by the way) was such fun to watch, and the sheer joy on Bobby's face as he performed was just infectious. I didn't stop grinning for the entire performance! And Mike Williams, who told me he had not played onstage with Bobby and Steve since summer, sounded as though they had been doing this every day for years.
After Bobby recounted a story about seeing one of his first major concerts with The Chambers Brothers, Janis Joplin, and Jimi Hendrix at one show in Flushing Meadows, Queens, New York for $3.65 (and I remember the days when you could do things like that, too), he played an amazing Hendrix set to end the evening.
As I was leaving and thanking Ernie for the fabulous show, he told me that he has known Bobby for a long time and he never heard him play better than he did last night. I've known Bobby for a short time, but I can not imagine hearing him play better, or with a better bassist and drummer to back him up, for that matter. But I can't wait until the next time to see if he can match or surpass that performance again!
Just go ahead and do yourself a favor and mark March 3 on your calendar, and come see Bobby Messano at Darwin's. Get there early and get some great burgers or some of Darwin's other great food and claim a seat…the place is going to get packed!
IN BLUES BLAST MAGAZINE DECEMBER 8, 2011 and CROSSROADS BLUES SOCIETY'S NEWSLETTER NOVEMBER 11, 2011
That's Why I Don't Sing The Blues
Bobby Messano
Prince Frog Records
www.bobbymessano.com
10 tracks
I met Bobby via our Crossroads' Facebook page. After chatting for a while, he sent me a copy of his CD to listen to and review. I must admit that I along with other members of Crossroads get a lot of solicitations to listen to and review CDs; I work so as not to be skeptical and keep an open mind in all cases. So when this album arrived in the mail I popped it in my stereo and was pleased to have been very impressed from start to finish. This is one heck of a rocking blues CD!
Messano had a hand in all but one song, the other being a Jimmy Hendrix cover. The songs are not overstated, they are balanced and well-arranged. Messano's vocals and guitar are spot on. Steve Geller provides support on bass, Joey B Banks is on drums and none other than our own local boy Jimmy Voegeli is on a variety of keyboards along with the Jimmy's trio The Amateur Horns (Pete Ross on alto sax, Chad Whittinghill on trumpet and Bryan Husk on tenor and bass sax).
Messano blends blues and rock into a well-presented fusion of sounds. Opening up with a couple of more traditionally blues songs in "More Than Meets the Eye" and the title cut and then slipping into a more rocking mode for few cuts feels comfortable. But then he falls completely back into the blues with the "Gypsy Eyes" Hendrix cover using a beautiful acoustic slide- a touch of genius! He then blisters through a rocking cut entitled San Antone, gives us grooving some slow blues in "My Life in Bags", and then switches through in a boogying country blues with "Nickels and Dimes". He finishes up the CD with a very interesting cut called "Pride of the Cockney Rebels". When I saw the title I expected a grandiose take on rocking blues like the Who, Moody Blues or even Emerson Lake and Palmer. I was pleasantly surprised with a really nice mid-tempo rocking blues with hot guitar and B3 interplay by Messano and Voegeli.
I was really impressed by this CD- Bobby has laid down 9 super original tracks and an inspired cover. He surrounded himself with some great musicians and has produced an exceptional CD- I really recommend this one!
Reviewed by Steve Jones
Posted by Byron Crossroads Blues Festival
AMERICANA GAZETTE November 2011
Bobby Messano ♪♪♪♪♪ That's why I don't sing the Blues Prince Frog Records
Blues
Bobby Messano is a journeyman guitar player who plays the Blues like he owns them. On 'That's why I don't sing the Blues" Messano travels the Blues Highway between hard driving Blues Rock, Acoustic Resonator Guitar Blues, to good ole Boogie Woogie.
Messano is a master musician who is able to have other great musicans gravitating to him. and join him on his musical journey! Joining Messano on this CD Steve Geller on Bass, Joey Banks drums, Jimmy Voegeli on keys, and the Amateur horns Pete Ross, Chad Whittinghill, and Bryan Husk. These fine musicans just add to the excitement and flavor of this CD. Messano's ability to be a chameleon and adapt to multiple styles and forms of the Blues is very impressive. His guitar playing style is augmented by his barrel house vocals making this CD a top pick.
My favorite songs on this CD are That's why I don't sing the Blues (the title cut), Blue Freddie, No Soul City, and Nickels & Dimes. All these songs are exceptionally played and well written songs. The production team of Geoff Wilbourn and Jack Letourneau did a fantastic job, letting Messano do what he does best and capturing each and every moment flawlessly. They should be commended for not "over" producing as so many of today's hot shot producers do. This is a fantastically well recorded and produced CD showing one of the top Bluesmen today in his natural element. Playing great music!!!
Review by: Andy Ziehli
NEW MUSIC SPOTLIGHT by Doug Spike
Bobby Messano-"That's Why I Don't Sing The Blues"
I plugged Bobby Messano's new CD, "that's why i don't sing the blues"into my car player with great anticipation. Although I was not familiar with Messano, Blue Monday's publisher John Hammer had given the guitar player a sterling endorsement as a kick-butt Blues Rocker, with an incredible resume'. Hearing some raucous guitar on the first song, "More Than Meets The Eye", I reached for the volume- this CD was meant to be played LOUD.
"That's Why I Don't Sing The Blues" is ten cuts of guitar pleasure, yet it's more than just an electric guitar album. Messano's gutsy vocals complement his guitar playing whether the song's a rocker or a ballad. A rompin' boogie piano is featured on several cuts. Messano pulls out a dobro and exhibits his versatility on "Gypsy Eyes'.
I've had "That's Why I don't sing the blues" for less then a week and I am wearing it out with constant play. Check out www.bobbymessano.com and pick up your copy today. If you like what you hear, (and you will) mark next June 2 on the calendar and catch bobby Messano live at the Smokin' in Steele BBQ and Blues festivasl in Owatonna.
Blues Underground Network
Before starting this review, I read a review of Bobby Messano's "That's Why I Don't Sing The Blues" by Rhetta Akamatsu. The first paragraph of that review instantly caught my attention, and I quote, " This is, quite simply, the best blues-rock CD I've heard this year, and can stand up well with any CD of the genre I've ever heard, including the Allman Brothers, Derek Trucks, or any of the other Southern blues-rock greats. Not bad for a guy from Wisconsin!". That statement caught my attention, simply because, that is pretty well exactly how I felt while listening to and after listening to the album myself.Bobby Messano has worked hard for most of his life to get where he is today, first playing in New Jersey Club Bands at the early age of 14. Bobby Messano's first big break came when he auditioned and got the job as Lead Guitarist and Singer for the Stanky Brown Group. His first road trip included opening for the #1 band at that time, which was Kansas. With the Stanky Brown Group and then later with another famous group called STARZ, Bobby Messano found himself in a couple of bands that were opening for the biggest acts around, such as, The Allman Brothers, Outlaws, Boston, Beach Boys, Steve Miller, Rush, Ted Nugent, and Styx, to name just a few. After that scene, Bobby Messano settled into more studio and session work as time went by, and became highly thought after. Since 2008, Bobby Messano has put out several albums, all critically acclaimed and now with the release of "That's Why I Don't Sing The Blues", the accolades are once again coming hot and heavy.
"That's Why I Don't Sing The Blues" consists of 10 Tracks and is a respectable length of over 46 minutes. All the Tracks, except for 1, were written or co-written by Bobby Messano. The cover Track was Jimi Hendrix's "Gypsy Eyes", which was masterfully done and had Messano playing the Dobro. "Gypsy Eyes" also had some nice banter going on between the soundman and Messano, both at the beginning and end of the Track. In addition to Bobby Messano on Electric/Acoustic Guitars and Dobro, he is also joined on "That's Why I Don't Sing The Blues" with Steve Geller (Bass), Joey B. Banks Drums, and Jimmy Voegel (Keyboards). There was also a fabulous Horn section, which consisted of Pete Ross, Chad Whittinghill, and Bryan Husk.For the most part "That's Why I Don't Sing The Blues" is pretty well super solid Blues Rock, which starts with a searing opening Track "More Than Meets the Eye". That opener lays the groundwork for the majority of the album and lets you know right away that Bobby Messano means business, whether it is a slower Jazz tinged song, such as, Track 2 "That's Why I Don't Sing The Blues" or a full speed ahead song, such as, Track 7 "San Antone", Bobby Messano is going to amaze you with not only his blistering Guitar work, but also his equally amazing vocals.Picking a few favorites off of "That's Why I Don't Sing The Blues", was darn near impossible, as each Track was yet another special treat to listen to, but leaning more towards straight ahead heavy Blues Rock, I chose Tracks 5 "No Soul City" and Track 7 "San Antone". Now don't get me wrong, just because I picked a couple of favorites on "That's Why I Don't Sing The Blues", doesn't mean that the other Tracks aren't great, because they are and will certainly captivate you regardless of your favorite styles of genres.
"That's Why I Don't Sing The Blues" is the first album I reviewed for 2012 and I am already thinking that it is the one to beat, for sure, in the category of Blues/Rock. It is an outstanding album from an outstanding artist, and as such it receives my highest rating of 5*****. Very Highly Recommended and Thoroughly Enjoyed. I cannot wait to listen to Bobby Messano's next release.
Review by John Vermilyea (Blues Underground Network) January 2012
CD Review: Bobby Messano: That's Why I Don't Sing the Blues
Bobby Messano is not from Atlanta, but he could be. He has that sound:) I am writing this review here because I told you all about his appearance at The Local in Marietta a few months ago, and so many of you missed it. I want you to know that you should do two things: (1) Buy this CD right now, and (2) Next time Bobby Messano comes anywhere near Atlanta, don't miss him this time!
As for "That's Why I Don't Sing the Blues," I am not going to try to be objective or even-handed or any of that. This is, quite simply, the best blues-rock CD I've heard this year, and can stand up well with any CD of the genre I've ever heard, including the Allman Brothers, Derek Trucks, or any of the other Southern blues-rock greats.Not bad for a guy from Wisconsin!
The band is no slouch, either. From the pounding drums that open up "More Than Meets the Eye," the first song on the track, straight through the CD, they lay down a solid background for Bobby's expressive voice. Steve Geller on bass, Joey B. Banks on drums, Jimmy Voegel on keyboards, and the horn section consisting of Pete Ross, Chad Whittinghill, and Bryan Husk, along with Bobby himself on electric and acoustic guitar and masterful dobro, set up a wall of sound that often reminds me of the great Memphis sound of the 70's, or even of Motown at times.
As for the songs, all were written or co-written by Messano except the incredible version of the Jimi Hendrix classic "Gypsy Eyes". I can't really pick a favorite, but I love the humor (such an important element in the blues) of "That's Why I Don't Sing the Blues," the jazzy "Blue Freddie" which really lets the band shine, and "Pride of the Cockney Rebels." Still, it seems almost unfair to pick those out, when every single song on here is a winner. You may find you prefer the heavy, rocking "No Soul City" or another of the ten tracks, all standouts.
The CD is now getting airplay on over 130 stations and as far away as Germany. Bobby was nominated for a Grammy for his live CD, "Live in Madison," which completely floored me when I heard it. "That's Why I Don't Sing the Blues," is, almost impossibly, even better. I would not be surprised if he's nominated again, and wins this time.
Bobby was here, and most of you didn't see him. Don't make the same mistake by not getting this CD. Click the link to find it at Prince Frog Records,]or you can get it atCD Baby,where you can also sample the music. Once you hear it, you ARE going to want it!
On a scale of one to five, I would give this CD a six if I could. Go get it. Now.
BOBBY MESSANO
LIVE IN MADISON
Prince Frog Records
After playing with popular local bands in the 70s, New Jersey guitarist and vocalist Bobby Messano toured the world extensively with Steve Winwood, Lou Gramm and others. He then went on to build an even more impressive resume in Nashville, where he persevered for almost a decade as a studio and touring guitarist. He has a few solo albums to his credit as well, most notably 2003's Holding Ground. But, even after all that, he's still unknown to many, a scenario that isn't uncommon in today's music climate.
Recorded in Madison, WI., Live In Madison is half blues and rock classics and half tasteful originals. The set opens with an acoustic rendition of "Ramblin' On My Mind." This acoustic opening continues in peter Brown's "Politician" and Steve Winwood's "Can't Find My Way Home". Though he keeps true to form in the latter cover, the arrangement is highlighted with colorful acoustic changes.
He soon goes electric, and gets into interesting covers of both "Crossroads Blues" and "Little Wing". In Willie Dixon's "let Me Love You Baby", he soars off in exhilarating paths.
When first eyeing the set list, one might think that Messano relies too heavily on covers, but the five originals within the eleven song set are praiseworthy enough on their own. It's where his real blues work shines, too. After hearing them, it becomes apparent that the covers are a tribute to the musicians who have influenced him over the years, songs from the past that he just loves to play alongside the originals.
"Sea Of Hope", originally from his Grammy nominated Holdin' Ground album, is a robust rocker with inspiring lyrics. The rest are blues. Both "Holdin' Ground" and "In The Depths Of Love" are slow blues songs that contain scorching lead guitar work and passionate vocals throughout. "The way things Used To Be" is an energetic shuffle, and the set's closer, "Get Up & Dance With the Blues," is a funky and rhythmic blues number.
While the covers reveal a respect and adoration for classic music from a veteran performer's perspective, the originals are potent and adept, in a manner that's unique to Messano.
–Brian D. Holland
Bobby Messano – Live In Madison
Prince Fog Records
Boasting a musical resume that includes playing with Stevie Winwood, Joe Lynn Turner, Lou Gramm and many others, guitarist/vocalist Bobby Messano gets to release his dream CD Live In Madison.
Recorded at 2009 Bamfest in Madison, Wisconsin, Messano is in fiery form. Backed by long standing bassist Steve Geller and drummer Joey B. Banks, Messano tears through a set of highly charged material of original tunes and classic textbook standards.
A driven acoustic spiritual "Sea of Hope" sits comfortably by the side of Stevie Winwood's "Cant Find My Way Home." It's in the blues where Bobby finds his true calling. When he opens his set with an acoustic based "Ramblin On My Mind," it's clear the energy levels are going up.
"CrossRoads Blues" begins in quirky two step fashion. Stopping on a dime, the song reverts back to Fillmore East era Cream fed a dose of steroids. Bobby's own "Holdin Ground" features white-hot fretwork which makes him the darling of the club and festival circuit.
His rendition of Hendrix' "Little Wing" is the complete package of balladry, feedback, whammy-bar gusto and banshee screams. Willie Dixon's "Let Me Love You" shuffles Stevie Ray style patented by Messano's slicy wah-wah licks.
Too bad there weren't were more original songs here. "In The Depths Of Love" slow burns through piercing guitar lines. Even Bobby can write a mean shuffle himself as evidenced in the fast paced romp of "The Way Things Used To Be."
It's strange Messano isn't a big name in the blues rock world. His chops are hot but he still remains off the radar. Oh well. The pros and cons of the industry.
Review by Gary "Wingman" Weeks.
Blues Revue Review #14/'03 – Eric Thom September 15, 2003
Bobby Messano – Holdin' Ground (Fishhead Records FCD-7112)
By all rights, Bobby Messano shouldn't sound this good. Sure he's been playing guitar since he was ten and hails from the New Jersey club circuit but his wildly checkered past might suggest he'd be anything but a new blues hopeful. Until you give this disc a spin. Messano's blues leans heavily toward rock but in a strong, sturdy Tommy Bolin meets Chris Duarte vein. There's lots of flash that borrows from the Church of Hendrix but, unlike many pretenders, the material here (ten originals written or co-written by Messano) is built upon substance and originality. His keyboard player – Tom Grose – is an integral part of Messano's mix, jumping from piano to B3, driving Messano forward. Messano's vocals are accomplished and assertive – slightly raspy and rockish, yet soulful and convincing. His chance to jump on a solo career with Sire Records suffered a detour for the opportunity to play lead guitar in a local-hero band, Stanky Brown (circa 1977). This was followed with stints in Starz, Tycoon, Ellen Foley's band, Benny Mardones' band and Franke & The Knockouts. Commercial session work paid some bills as did high profile tours with the likes of Lou Gramm and Steve Winwood. All of which supplemented his chops for a foray into solo work. He released his first in '89 on the Relativity label under his own name, followed by a '92 release with the slightly funkier "Bobby Messano & NBO". Many roads later lead to the solo release, Dominion Roads (Ichiban, '97). He's logged many miles and it shows in this self-assured release. It's a gradual build as the reflective title track sneaks up with its slow pace and smoldering, but still subtle, leads whereas the second track, "Hard World", enlists slide guitar and a tougher, more rock-based sound. Zappaphiles will delight in the rich tone of the extended solos Messano wields across the bluesy 8 minutes of "Dominon Roads", which is only one of many stand-out tracks and a song that has some heritage in Messano's personal catalogue. Grose takes a Jon Lord turn here on keyboards which grounds Messano until he approaches lift-off. The track sounds thoroughly road-tested. Likewise, the slower blues of "In The Depths of Love" makes the most of Messano's slick yet sinewy leads and expressive vocals as Grose fills in any voids with his big'n'beefy organ sound. "Sea of Hope" is reminiscent of mid '80s Eric Clapton but this track is easily eclipsed by others. Similarily, "The Way Things Used To Be" is solid, yet forgettable, compared to the strength of tracks where, for example, Messano dips into his funkier side which results in such radio-friendly fare as "Get Up & Dance (with the Blues)" – a surprisingly solid single. Special attention is merited in the somewhat anthemic "Guess Life Always Works That Way", all dressed up with Grose's organ, the piano of Elizabeth Barnes and the added depth afforded by Francince Reed's background vocals as Messano glides over the top with perfectly punctuated leads. All in all, Messano does more than hold ground on this latest release. Indeed, he captures some turf of his own. – Eric Thom
Bobby Messano – Holdin' Ground On – Fishhead Records FCD-7112 Maybe you know Bobby's name, or maybe not. Bobby Messano has been playing mostly rock guitar for some time with many well known names like Steve Winwood and Lou Gramm, he has played guitar on about 35 albums. Bobby has now done his own blues CD, and a good start for going down that road it is.Bobby has the right kind of voice for the blues, rough enough to sound "for real" and smooth enough to sing more soulful lyrics. Bobby's guitar playing on this album is crisp, clean and clear as a bell, it's real fine. The title track Holdin' Ground has killer smoking guitar with a laid back feel and great singing, it's smooth stuff. The song Hard World is just that, a harder style but still super, this tune fires up acoustic and shifts to electric slide This track is a bit hard to describe, at times is has a down home quality, but at other times it has a rock anthem feel. What I mean is you can picture thousands pushing at the stage when Bobby sings "Hard World High, Hard World Low", it just has that sound, and that's a real good sound.Get Up And Dance (With The Blues) is funky, I mean like Parliment Funkadelic funky. If this song doesn't get you out on the dance floor you are never going, it's hot stuff. If you like a good jam you should like Dominion Road, this one has a driving beat like a train going down the tracks. This jamfest (almost 8min long) has all kinds of solos and lots of wah-wah for the guitar fans, I am out of breath just listening to the band work out on this song. To help you relax after the last track, the band does In The Depths Of Love, a slow soulful number with a nice groove, it's a smoothie.The CD takes a detour with Guess Life Always Works That Way, it's a nice slow ballad style tune, done very well, it even has a good mix of acoustic and electric. Another part of the detour is I Will Try (less than 3 min), this one is much too nice & sweet for me, but I bet the ladies will swoon over it, nice acoustic Dobro touch if I do say so. Bobby turns the rock back on with Sea Of Hope, this one has a driving beat that you can tap your toes to, both Guess Life…& Sea Of Hope gave me a similar feel to what I thought about Hard World. These two songs are very different in style although they both give me that "big stadium" feeling as I mentioned before.One Way Lover is something like the blending of rock / jazz music and blues lyrics, it's a really unique style and it rocks with plenty drums and keyboard action going on. I think the final track on this disc is one of my favorites, The Way Things Used To Be is a very easy to get into song, just super stuff with a great dancing beat. This song is one of those new songs that has a familiar feel to it, you like it the first time you hear it.Overall, Holdin' Ground is a good one with a great blend of blues / rock or rockin' blues if you prefer, either way if that's your style then you should like this one. Bobby has done a lot of other styles over the years, I hope he continues down the blues highway, is a great road to travel.
Chris Puyear – moblues.org
Issue # 169
Bobby Messano Holdin' Ground Bobby Messano has more than 35 recordings to his credit, including work with Lou Gramm,Steve Winwood and Clarence Clemmons. The 45-minute set here opens with a title track that features blazing guitar over a slow groove. The bottlenecked dobro in Hard World makes way for an overdriven and drum-heavy ride. While Get Up & Dance (With The Blues) sounds like an Earth,Wind and Fire outtake. The disc's best moments come in Dominion Roads whereMessano fires off rapid clusters of scorching guitar over a thick bottom. As a vocalist, he's workmanlike at times and gripping at others. Solid Blues Rock -Craig Ruskey